2000 sq ft

3beds

2.5baths

2000 sq ft

3beds

2.5baths

1900 sq ft

3beds

2.5baths

1200 sq ft

2beds

2.5baths
---
---
Why choose CP Properties Costa Rica?
David Karr is the founder of CP Properties Costa Rica and an expert in the area of real estate in Costa Rica. CP Properties can help you find the ideal property for you and your family. We have experience, knowledge, professionalism and above all transparency.
We are here to help you! We are here to make selling or buying a property in Costa Rica easy and safe. We focus primarily on the Central Pacific of Costa Rica, but we can also provide information on properties all over Costa Rica.
We work with highly reputable and qualified attorneys, in that way you can be assured you are being advised by real professionals in real estate Costa Rica.
Costa Rica Vacation Rentals
We also can help you to setup your vacations in Costa Rica, if you are looking for a place to rent (short term or long term rentals) feel free to contact us; we specialize in the Central Pacific of Costa Rica, where you can spend a great vacation and explore the real Costa Rica.
Feel free to contact us 1.509.855.7457 or in Costa Rica (506) 8718.7216 Email: info@cppropertiescostarica.com  we will be more than happy to assisting you.
"House Hunting in … Costa Rica"
Recently Kevin Brass mention in an article published in the New York Times Costa Rica Real Estate is one of the best markets in Central America. "Costa Rica is famous for attracting ecotourists and buyers drawn by its lush landscape and natural beauty" – Kevin Brass
Why the pacific of Costa Rica? Locations such as Jaco Beach, Manuel Antonio, and Esterillos are some of the most beautiful areas in the country; you can find a combination of nature and comfort, people love living in a house close to nature with easy access to the beach.
Here you can find many types of properties, close to the rainforest, mountains and beaches.  The fast growing area and the respect for nature have created a perfect balance, making the Central Pacific one of the tops destinations to buy a property in Costa Rica.
Esterillos Real Estate:
Just 20 minutes driving from Jaco Beach you can find the town of Esterillo. Separated into Esterillos Este and Estrillos Oeste (East & West) are perfect beach for surfing & rich in biodiversity, buying a property in Esterillos can be one of the best decisions if you are planning to invest in Costa Rica, with some of the best values and upside found this region.
Definitely, Esterillos is a place that you will love for many reasons. Nature, beaches and the "Pura Vida" people of the area make Esterillos Real Estate as one of our main recommendations.
Jaco beach Real Estate:
One of the most visited beaches in Costa Rica and just 1 hour 20 minutes from Juan Santa Maria International Airport is located in Jaco Beach.  With its many attractions and activities, Jaco has quickly become one of the most south out destinations in Costa Rica.
In Jaco, you can find a lot of condominiums, houses or villas many of which are right on the beach.  Jaco Beach is one of the very few opportunities where you can purchase and own fully titled beachfront in Costa Rica.
Expert – Definition
having, involving, or displaying special skill or knowledge derived from training or experience
Whether it's selling, purchasing, developing or starting your own business in Costa Rica, there is no doubt that everyone could use a little bit of help sometimes. Get the expertise and the knowledge to help you make the smart decisions. When you need help with Costa Rica, talk with the experts, CP Properties!
Contact below for a free consultation or begin with your Costa Rica search here.
U.S. Direct 509.855.7457 or in Costa Rica 8718.7216
---
David Karr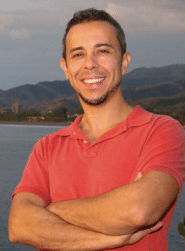 Rated 4.5/5
Based on more than 10 reviews

Properties from $275K
Avalible
Description:
Costa Rica Real Estate & Vacation Rentals.
Customer reviews:
Review by –
by Jeff Barnett,
March 25, 2016
5/
5stars
David Karr was extremely helpful and professional in assisting us in finding the right property in the right area at the right price. Having been in the real estate business for over 20 years, I would highly recommend David for all your Jaco area real estate needs.